How Have We Been Investing in Children?
"Providing weekend meals to food-insecure children."
In May 2021, MAGIC received a letter from a local elementary school reading,
"During these uncertain times, we have found that we have students who go hungry on the weekends. "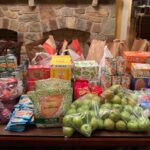 Since September, the MAGIC Meals program has provided 50 meals per week to these 25 elementary school students identified as food insecure. The goal of this program is to deliver every week through June — over 2,000 meals!
"Providing school supplies to children in need to prepare them for the coming school year."
Through a community partnership between MAGIC Charities' MAGIC Scholarship Fund, the Farmer's Market team at Klinger Middle School and Glenn M. Davis of Benchmark Lending, we were able to supply and distribute 250 backpacks and 150 school supply kits to students in need in Bucks County.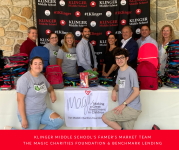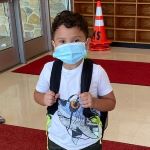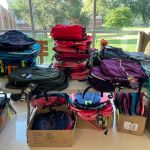 "Bringing fresh food to children."
Donation toward Building a Sustainable Vertical Garden System.
Through our relationship with Philadelphia-based for purpose group OWE, MAGIC Charities has learned a great deal about the Damabiah Orphanage in Port-Au-Prince, Haiti.  OWE has been providing nutritious meals to the children and staff at Damabiah Orphanage since February, 2019. 

Recently, a partner of OWE's proposed a way to bring protein and fresh vegetables to the children.  By integrating Tilapia raising with vertical gardens, where each support the other, they will be able to provide much needed protein and vegetables to attain food security.  We are thrilled to support this healthy initiative.
"Giving 3 weeks of summer camp to low-income children."
Supporting summer camp fulfills many of the initiatives within the MAGIC mission. 
For a low-income child, a child living in a stressful home situation, or a food-insecure child, the opportunity for summer camp can have a major impact. Being in a positive environment, having a sense of belonging, eating daily meals, and continuing to learn throughout the summer positively impact a child's physical and mental well-being.
Summer camp also helps decrease summer learning loss.  Summer learning loss is a significant cause of the learning gap between students from higher and lower-income families.  For Summer 2021, MAGIC chose Farm Camp at Snipes Farm & Education Center in Morrisville, PA.
"Filling in the gaps to fight food insecurity."
Free meals programs have expanded during the pandemic, but for families relying upon pantries and meals programs these offerings still sometimes fall short. In the first quarter of 2021, agencies such as the Hunger Nutrition Coalition of Bucks County and pantries within their group requested healthy snacks for children.
MAGIC, working directly with Jesus Focus Ministry Food Pantry at Bethanna, supplied 1,050 healthy snacks for 150 children and youth in hopes to prevent the hunger growing children might have between meals.
"Doubling our efforts to meet growing needs."
As the winter break approached, our local food pantry,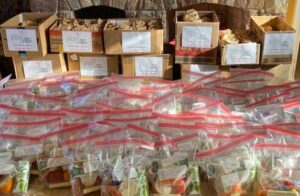 Jesus Focus Ministry Food Pantry at Bethanna, was serving twice the number of school-aged children as in the previous year – 1,388 children were served by the pantry in November!
We decided to double our MAGIC Meals Program to ensure that families received meals for every child during the holiday break.  With your support, we were able to deliver healthy breakfast and lunch packages, 1,440 meals, to feed children in our community.
"Funding trauma-based support for foster and adoptive families."
We are thrilled to announce that Holt International is the recipient of a $5000 grant awarded by MAGIC Charities to support post-adoption therapeutic services for adoptive and foster families in Illinois.
These funds will directly benefit families through an endowment for therapy services for uninsured or under-insured families, plus sponsorship for one foster family to attend the Trust-Based Relational Intervention (TBRI)® training series and another to attend the Journey of Hope family camp.
Learn more about this partnership on our Adoptive Families & Foster Care Page.
"Providing emergency relief to college students."
Due to the unprecedented needs facing college students during the COVID-19 pandemic, a MAGIC Scholarship Fund endowment of $2500 was granted to support local college students attending Bucks County Community College.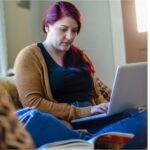 Scholarship funds were approved to aid students with both academic and non-academic barriers that may prevent their ability to complete the semester. The MAGIC Scholarship Fund provided eleven college students with highly subsidized laptops and other school supplies needed to complete the semester.
In conjunction with emergency aid funding, MAGIC Meals expanded its scope to include college students facing food insecurity. MAGIC worked in partnership with the BCCC Foundation to deliver approximately 2,000 pounds of healthy foods to college students.
"Partnering with our community to feed children."
Through a partnership with the Bucks County Opportunity Council, MAGIC took part in the Philabundance LunchBox program. In summer 2019, MAGIC delivered 600 boxed lunches from Philabundance to our local pantry, Jesus Focus Ministry at Bethanna, to feed school-aged children!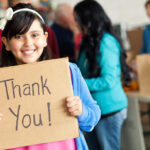 In December 2019, MAGIC launched its own Meals Program and delivered an additional 1,200 breakfasts and lunches to our local pantry to feed K-12 school children during the days off from school during winter and spring breaks. This effort was funded through private donations and a generous grant from Giant Foods. All meals are packaged by volunteers in our MAGIC community.
"Sending a low-income child to one week of summer camp on an organic farm."
Social workers in Bucks County encouraged MAGIC to consider supporting a camp program.  For a low-income child, a child living in a stressful home situation, or a food insecure child, the opportunity for summer camp can have a major impact. Being in a positive environment, having a sense of belonging, eating daily meals and continuing to learn throughout the summer positively impact a child's physical and mental well-being.
Children who rely on the school lunch program, a qualifier for financial need at Snipes, also get the added benefit of daily lunch and snacks in these programs.
Snipes Farm and Education Center camp meets several of the 2019 goals set for the child health and well-being initiative: to feed children in need, to increase opportunity for fresh foods and to teach children about nutrition and healthy food choices.
"Supporting our local food pantry."
In Spring 2019, we held our first food drive. We were thrilled to deliver almost 250 pounds of food to our local pantry.  Jesus Focus Ministry Food Pantry is a part of Bethanna, a decades-long provider of foster care and family services.  On average, the pantry feeds 600 children per month.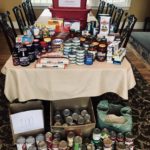 We had received a tour of the pantry and saw some empty shelves which we were told were full only a couple of weeks earlier.  The Director commented, "As fast as it comes in, it goes back out to our community."  So, when JFM Food Pantry posted a note that shelves were bare, we wanted to help!
Supporting food pantries is supporting children and families in the community.  We hope to expand our efforts of delivering fresh, healthy foods to children through local food pantries.
"Donating to community programs serving children and families."
It was a pleasure to learn from and volunteer with an organization feeding children on days off from school.  H.A.T. Packs sends 163 meals per week to children in the Hatboro-Horsham area.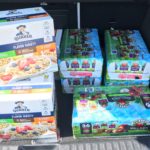 MAGIC's donation to the Spring Break bags filled 165 bags with two "staple" items each: juice and oatmeal. There were 22 more items sent to each child (two bags each) for the long weekend including milk, cereal, lunch items and snacks.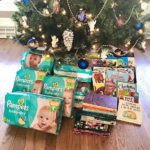 MAGIC also donated diapers and children's books to the Community Service Corps event at Conwell Egan Catholic High School – a holiday "shopping" event for low income families and families living in the local housing shelter.
Please follow us on Facebook for relevant news and updates to our activities and events at the MAGIC Charities Foundation.