Adoptive Families and Foster Care
Adoptive Families
We are thrilled to announce that we have partnered with the Illinois branch of Holt International!
Holt International provides services and support to families and children throughout the birth and adoption lifecycle.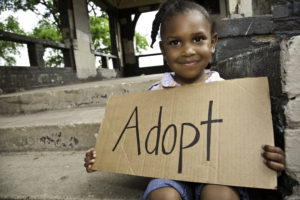 Our partnership with Holt International provides support for three (3) of their therapeutic services:
TBRI training: MAGIC Charities sponsored three foster families to attend a four-part series geared towards parents of children who have experienced early childhood trauma. TBRI® is built on the founding principles of Connecting, Empowering, and Correcting.
Therapy: MAGIC Charities has created an endowment to provide therapy services for adoptive and/or foster families or adult adoptees that are uninsured or under-insured. We believe that supporting families throughout their adoption journey is critical to the success of the family as well as the individual adoptee. We want to help people access these important services, regardless of their financial situation.
Journey of Hope Adoptive Family Camp: For two years, MAGIC has sponsored TBRI-trained therapists to teach a Trust-Based Relational Intervention (TBRI®) parenting curriculum for adoptees and their families during a three-day camp.
Adoption Resources
Resource Guide: Exploring the Pathways to Adoption
The prospect of adopting a child can be both exciting and overwhelming. There are many different types of adoption and choices to be made in pursuing an adoption. 
This Resource Guide is an introduction to the many pathways to building a family through adoption. 
Learn the different types of adoption and find relevant resources including state laws governing adoption, choosing an agency or adoption services provider, completing the home study, being matched with a child, and completing the necessary legal documents.
Domestic Adoption laws, policies, and procedures vary from state to state.  Click below to find a state-by-state directory to provide assistance for families seeking adoption throughout the U.S.  
Foster Care
We have focused our outreach efforts on organizations that provide support and services for foster families. 
In addition, we have synergies with other strategic areas within MAGIC Charities to serve foster youth such as The MAGIC Scholarship Fund that gives special consideration to adoptive and foster care family situations and Advocacy efforts focused on regional, state and federal legislation to identify and implement changes that will benefit children, some of whom are in the foster care system.
The MAGIC Charities Foundation's Focus
We will continue to narrow and fine-tune our scope focusing on the specific needs of foster and adopted children and their families.
Continue to research challenges and unmet needs for adoptive families and children.
Identify unmet needs of foster children aging out of the foster care system and offer services to fill those gaps.
Continue to network with legislators and government officials to promote and support state and federal legislation that is aimed at helping young adults who have aged out of the foster care system.
Pennsylvania Foster Care Resources
We have focused our outreach efforts on organizations that provide support and services for foster families.
In Bucks County, Bucks for Kids is an organization that provides various enrichment activities and "extras" needed for education, such as computers and application fees, for at-risk children and children in foster care in Buck County.
Visit Bucks County Children and Youth if you are interested in becoming a foster parent in Bucks County.
PA KinConnector provides guidance, advice, and support for grandparents raising grandchildren and other relative and non-relative Kinship Caregivers.
The Pennsylvania State Resource Family Association (PSRFA) with support from the Pennsylvania Department of Public Welfare has prepared this Resource Parent Manual for Pennsylvania's families wishing to understand more about becoming involved in Foster Care.