Children's Health Resources
Healthcare for Children
Medicaid and the Children's Health Insurance Program (CHIP) provide no-cost or low-cost health coverage for eligible children in Pennsylvania. These programs provide health coverage for children to get routine check-ups, immunizations, and dental care to keep them healthy.
Even if your child has been turned down in the past or you don't know if they qualify, you may be able to get health coverage now.
Lead Testing & Remediation
Every year the promise of thousands of young children in Pennsylvania is diminished due to lead paint poisoning.  PA children are poisoned at a rate 2.3 times higher than children poisoned in Flint, Michigan at the peak of the city's crisis.  Approximately 9,000 PA children are poisoned every year, yet these are only the children we know about as only 20% of children are tested.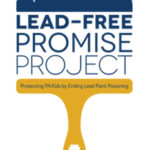 The MAGIC Charities Foundation is a member of the Pennsylvania Lead-Free Promise Project Coalition with the goals to:
Get lead out of homes
Guarantee all children get tested twice for lead at ages one and two
Ensure all poisoned children are referred to early intervention service
DID YOUR CHILD TEST POSITIVE FOR LEAD? View the Parent Resource Toolkit to find the next steps to help your child get healthier and an interactive map to find local resources in your county.
Other Resources
Visit Pennsylvania 211, a community resource connection tool provided by the United Way of Pennsylvania. Health resources include medical expenses, health insurance, dental care, and finding health care. Includes general and emergency care, vaccines, and community clinics.
Visit

 

findhelp.org, a social care network where you can search by zip code to find support such as financial assistance, food pantries, medical care, and other free or reduced-cost help.