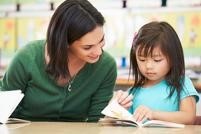 MAGIC will consider investing in all opportunities that impact children's educational development and foster learning. 
The ultimate goal is measurable learning and development of a child, or group of children, including those pursuing an educational vocation.
The MAGIC Scholarship Fund
The MAGIC Scholarship Fund is based upon the belief that children in need should be given the opportunity to pursue their dreams through education.  Scholarships will be focused on providing both non-academic and academic support in the form of financial assistance through tuition, textbooks, housing, transportation, food/nutrition as well as counseling and support of other living challenges that may be barriers to success.  Special consideration is given to adoptive and foster care family situations.
We are actively involved in independent projects as well as synergistic partnerships with outside organizations with aligned objectives in the following areas:
Assist in reading and writing skill development including children with specific learning disabilities
Promote educator development
Supply educational tools including computers, books and library access
Identify and fund special development needs in children