The MAGIC Scholarship Fund
The MAGIC Scholarship Fund is based upon the belief that children in need should be given the opportunity to pursue their dreams through education.  Scholarships will be focused on providing both non-academic and academic support in the form of financial assistance through tuition, textbooks, housing, transportation, food/nutrition, as well as counseling and support for other living challenges that may be barriers to success.  Special consideration is given to adoptive and foster care family situations.
We are actively involved in independent projects as well as synergistic partnerships with outside organizations with aligned objectives in the following areas:
Assist in reading and writing skill development including children with specific learning disabilities
Promote educator development
Supply educational tools including computers, books and library access
Identify and fund special development needs in children
Removing Barriers to Learning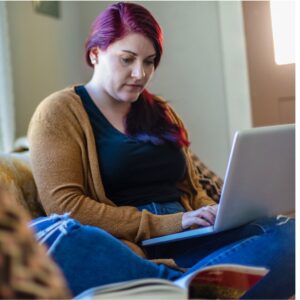 First to donate to the Emergency Fund, when schools shut down during Covid, MAGIC provided school supplies and 11 highly subsidized laptops to Bucks County Community College students who could not access library computers so they could quickly adapt to online learning.
For the past two years, the Centennial Farmer's Market at Klinger Middle School has served thousands in the community.  Many families need the most basic back-to-school items.  Along with Glenn M. Davis of Benchmark Lending and Oxford PharmaGenesis, MAGIC supplied students with over 1,100 backpacks and 1,000 school supply kits.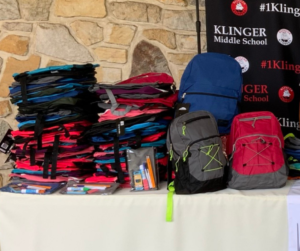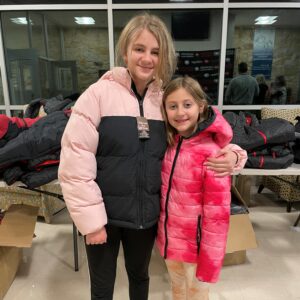 Before a child even starts the school day, a warm coat can make a big difference.  Many families struggle to fill this basic need.  The Warm Kids, Warm Hearts program has provided over 500 free coats to toddlers through teens in our community.
While Pennsylvania has come a long way in helping foster youth with college, the Fostering Independence Tuition Waiver covers only tuition and fees, and the remaining balance for campus living and meals can be substantial.
In July, we awarded a MAGIC Scholarship to our first foster youth candidate. Our scholarship recipient spent four years in foster care and was recently adopted by her foster parent. She is excited about her future, attending college … and receiving a MAGIC Scholarship of $2,500!