Adoptive Families and Foster Care
Adoptive Families
"Adoptive Families" is an extremely broad topic. Although the MAGIC Charities Foundation intends to consider all opportunities related to impacting adoptive families, at this time our strategy is to use our website to offer informational support for all domestic adoptive families.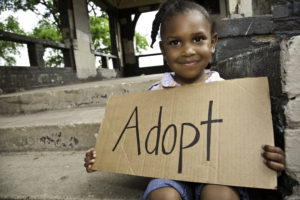 Foster Care
Simultaneously we will focus our outreach efforts to the children in domestic foster care that need support. To understand our ability to impact this large population, we will begin by focusing our efforts specifically in communities located in the Greater Philadelphia and Chicagoland areas where we are working to identify and target areas for which we can measure our progress.
The MAGIC Charities Foundation's initial goal
We will work to narrow the scope and focus on addressing specific needs of foster and adopted children and their families.
Research challenges and unmet needs for adoptive families and children
Research challenges associated with foster youth in the system and while aging out
Further research the existing State & Federal Legislation that is aimed at helping young adults who have aged out of the foster care system:

Foster Care Independence Act of 1999 (P.L. 106-169)

Promoting Safe and Stable Families Amendments to the Act in 2001 (P.L. 107-133)

Fostering Connections to Success and Increasing Adoptions Act of 2008 (P.L. 110351)

Permanency Innovations Initiative (PII)