Register Now!
December 15, 2021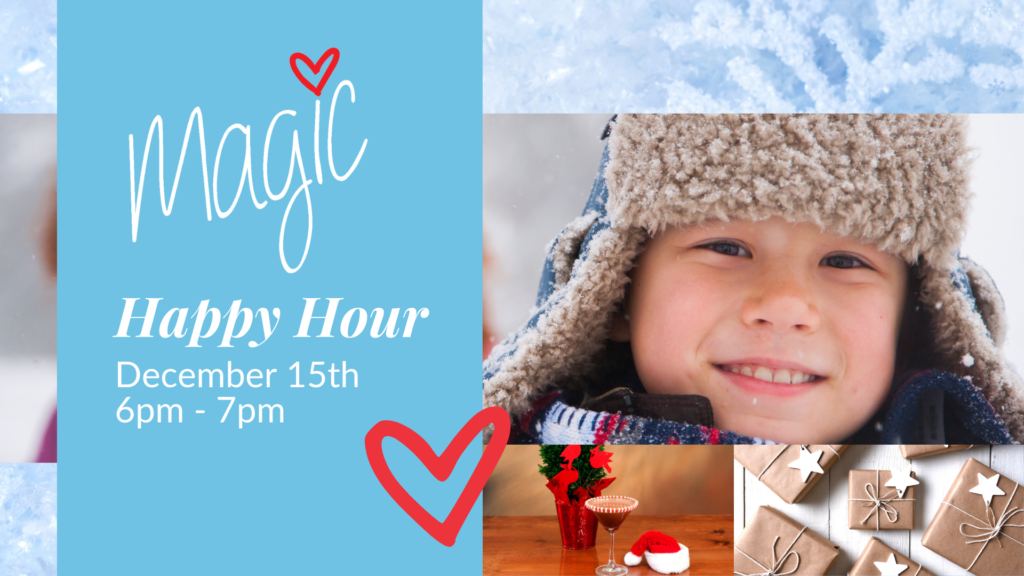 Please join us and get into the holiday spirit…
Be inspired by the impact you helped make – our board members and community partners are eager to share these stories with you!
Watch a live demonstration of Special Holiday Cocktails
Enjoy live music…and sing along!

And, most of all, for heartfelt thanks from the MAGIC Charities Foundation for a successful Annual Appeal and another year of "Making A Great Investment in Children."
Save the Date!
May 23, 2022