The 2020 Census is here – it's critical that every child is counted.
The MAGIC Charities Foundation is supporting the efforts of Pennsylvania Partnerships for Children and the Keystone Counts Coalition to spread the importance of counting every child.
In Pennsylvania, 25,197 children were unnoticed.
In the last census, there was an undercount of 25,197 kids across the Commonwealth of Pennsylvania, resulting in a loss of nearly $44 million or $1,746 per child in federal funding for Pennsylvania.
The 2020 Census will determine where schools, roads and hospitals are built and will support critical programs like Medicaid, CHIP, foster care, SNAP, National School Lunch programs, special education and childcare. When we miss young children in the census, it has serious consequences for them, their families, their communities and our nation for a decade – most of their childhood.
The 2020 Census can be completed in one of three ways:
1. Online at my2020census.gov
2. By phone in English by dialing 844-330-2020 or in Spanish at 844-468-2020
3. By mail (you should have received a paper questionnaire in the mail) through completing the paper questionnaire and sending it back (in September, an additional questionnaire will be mailed to households that have not responded).
"Children and schools deserve the opportunities that will allow them to have a brighter future. Together, we can create a meaningful impact in our communities by participating in the 2020 Census and counting all children living in our households, related or unrelated, regardless of citizenship status."
Please click on any of the images below to link to a full size PDF to help spread the word and use in your business or community!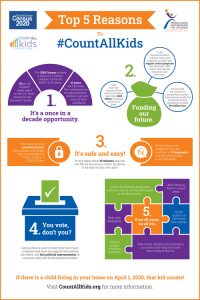 Census data funds the future - for 10 years. Its safe and easy! It determines fair political representation in your community.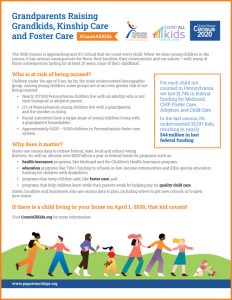 Programs that keep kids safe, like health insurance, education, foster care and quality child care, rely on federal funds.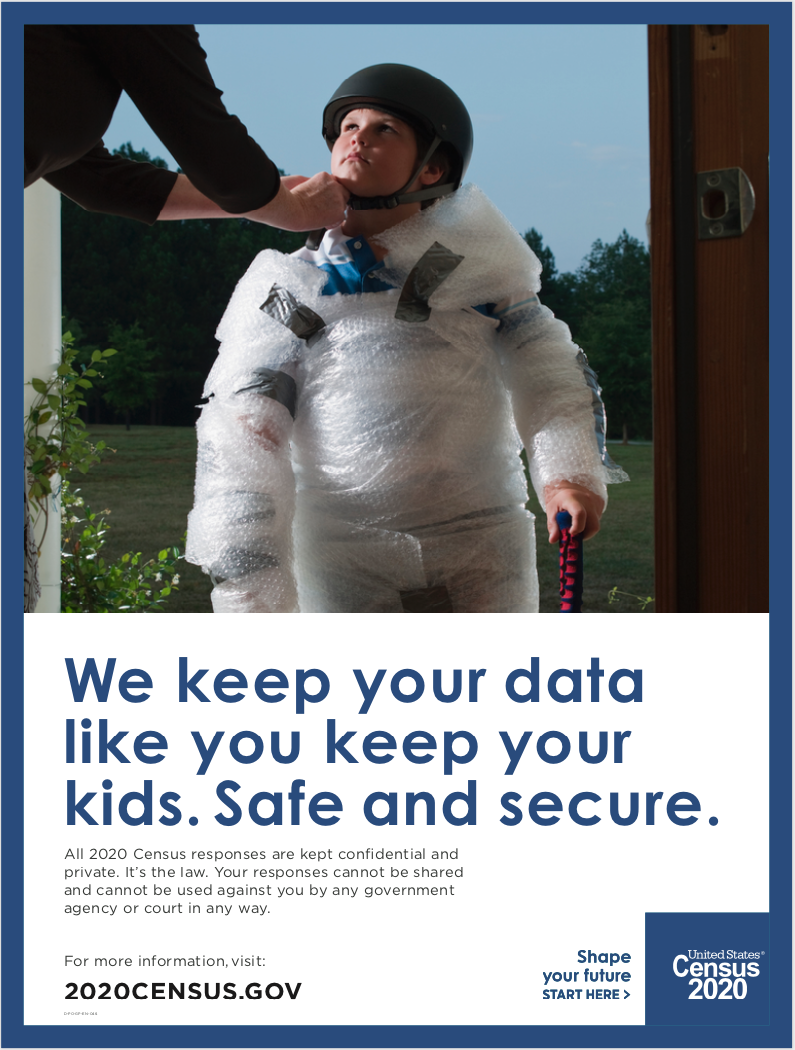 2020 Census data is never shared with other government agencies. Confidentiality is protected by law.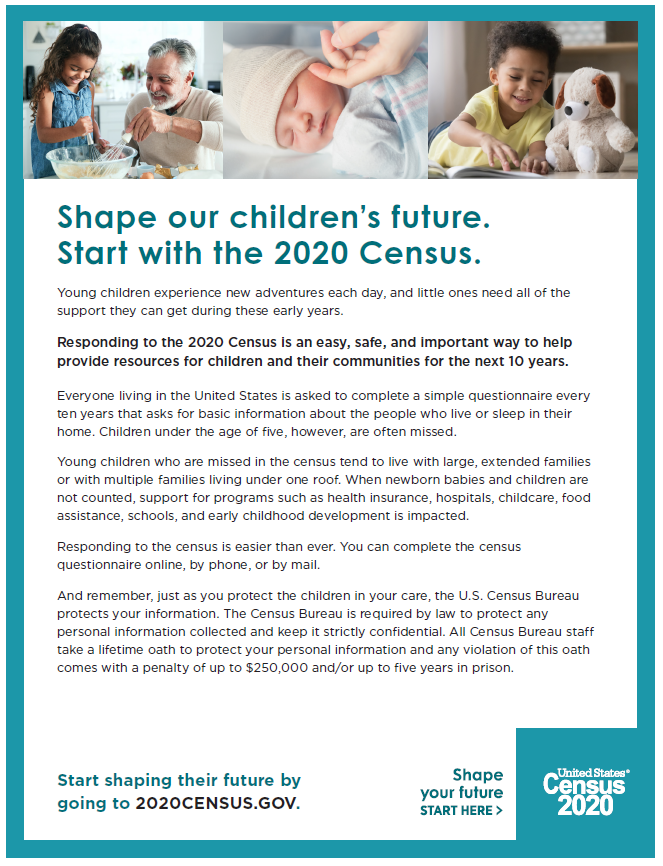 If you have children in your home, make sure they are counted correctly.